The redneck Cruise!

As a frequent cruises, I have collected my
tips for having a great time at sea
, and there are many great bargains to be had is today's overcrowded market.
You can take a cruise today for less than the cost of staying in a Motel 6 (under $50 a day), and poor white trash are becoming a major market for the cruise lines.
The ships get bigger each year, and with over 30,000 cabins available each week, a savvy shopper can find some great deals. The new
Genesis class cruise
ships cost over a billion dollars and hold over 6,000 passengers.
The Genesis - A $1.2b floating trailer park with room for 6,400 rednecks

In
previous blog entries
, I touted the huge discounts that are to be had by booking cruises on the older ships (any ship over 10 years old), smaller, more intimate ships with savings of over 40% over the newest cruising megaships.
The 2009 Genesis class cruise ships charge a premium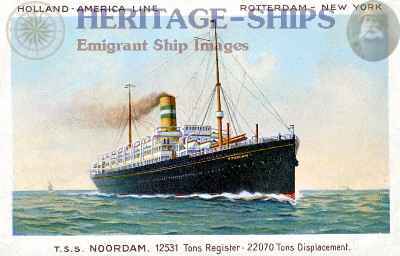 The Older scows are a huge bargain!

So, where do the rednecks and working poor take their cruises?
Now we see the best deal afloat for rednecks, an old ship leaving from Norfolk Virginia, less than a day's pickup truck ride from West Virginia!
The Norfolk-based cruises are perfect for redneck honeymooners
When we took this cruise, We met a custodial engineer (a janitor), a cab driver, a fellow on parole (judging from his prison tattoo's), and numerous and sundry people on the dole, including a half dozen sea cows, morbidly obese women who has eaten themselves into a wheelchair in order to get their Social Security Disability checks.
Good ole boys love cruising
Dining is very casual on the Grandeur of the Seas. At lunch one day, Janet and I were treated to a woman picking at a bloody scab from her brand new shoulder tattoo while their kids ran from table to table. Thankfully, the dining tables are round, so that passengers who chew with their mouths open were not able to toss food particles all the way across the tables, and they landed harmlessly in the bread baskets.
Sea cows love the all-you-can-eat cruises
This 5-day cruise to Bermuda is a remarkable bargain, costing less than an average city hotel. While the Grandeur is old (1996), she is still well-maintained and safe.
Redneck watching

For after-dining entertainment on formal night, take a seat in the lounge by the restaurant entrance ahead of the 8:30 formal seating, order a drink and have your camera ready. Watching lower income people dress-up in formal attire is hugely entertaining, and you can make bets on when you will see the first lime green tuxedo or formal dress baseball cap.
Friendly rednecks await you on the Grandeur of the Seas
For other on board entertainment, take a seat by the purser's desk on the last day at sea, when the cruise issues demands for payment of the passengers bar tabs. Its great fun listening to the shouting, threats and excuses from passengers whose bat tabs exceeded the cost of their cruise ticket.
Here is my redneck review of the
Grandeur of the Seas
, a true redneck cruise experience.