USAF pilots can now fly aircraft remotely and kill our enemies from the safety and comfort of bases in America, and we are now seeing remote surgery technology that promises the ability to perate on soldiers in combat while the surgeon is continents away from any danger!
East Carolina Cardiologist Randy Chitwood recently gave a presentation demonstrating an amazing new surgical technique, a remote surgery device.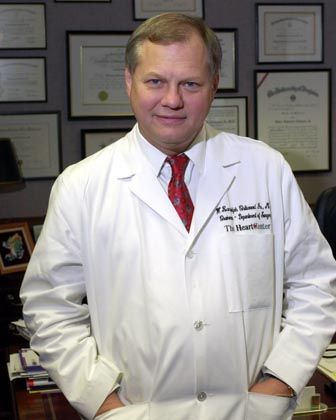 ECU's Cardiologist, Randy Chitwood
The amazing new surgical device can be positioned by a layman or military medic, allowing a surgeon thousands of miles away, to perform the delicate and precise surgery, right on the battlefield.
Medical Surgery robot
The implications for the military are obvious, as Army medics could be used to attach a field devices allowing surgeons to save lives without even coming into harm's way.
It's great to see the the scientists at ECU are working to help our men in uniform . . .